Grants

What is Funded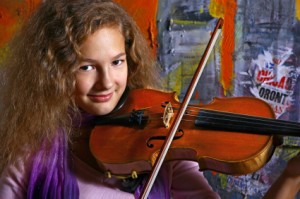 REF is excited to award grants that support teachers as they strive to bring creativity, collaboration, communication, empathy, and innovation skills into the classroom.
REF supports whole child development and scalable initiatives and programs in Reading schools that prepare our students to become informed, independent and creative citizens in our global society.
REF accepts grant applications from teachers, principals, and members of the community working in partnership with Reading, MA public schools.
What we Fund 
Community-building educational activities within each school in the form of a school-wide project, program, or special speaker
Strategic, scalable programs or initiatives targeted to address a unique situation or need facing the school as a whole or some component of the school
Scalable professional development activities that will have an immediate effect on the classroom
Grants that extend educational opportunities for Reading students that…

Lead to interdisciplinary projects and initiatives
Encourage collaborative and creative participation
Serve as prototypes for larger-scale initiatives
Otherwise strive to meet REF's mission of whole child education

NEW in 2017: Professional Development rolling deadline grant fund: 

For 2017 grant cycle, REF has set aside up to $15,000 for professional development for teachers in Reading Public School system. REF will pilot this program from June 1st until December 31, 2017.
See Application Information to learn more.
What we do not Fund
Requests for salary related or substitute teacher stipends
Hospitality costs (entertainment, food, transportation)
Services that are part of the school budget (copiers, furniture, construction)
Building and equipment maintenance, repairs, or renovations
Replacement of equipment/services cut from the district's operating budget
Basic supplies such as toner, paper, and pens
Requests more typically funded by a school's PTO such as field trips
The Grant Process
The REF grant committee will evaluate the applications based on the grant criteria, educational merit, and funding resources available. REF may choose to fully fund, partially fund, or not fund grants.
Criteria for Grant Selection
Creative and innovative enrichment for students as defined in the REF Mission
Meets the guidelines as outlined in What is Funded
Aligns to RPS district's goals and is consistent with current curriculum
Clearly defined goals, objectives, plan, and schedule that are worthwhile and realistic
Target group is well defined and outputs are measurable
Commitment from administration and support of colleagues
Realistic, fiscally responsible budget
Review Application Information and apply today!