Festival of Trees 2017
Our most successful Festival of Trees ever! This year we saw over 2100 visitors and grossed over  $30,000 – an all new record!  All profits from this fundraising event will go towards 2018 teacher grants benefiting Reading Public Schools.
A special thank you to: our event sponsor, the Reading Rotary Club; our crystal sponsors: Bertucci's in Reading, Pamplemousse, and the Janowski Family; and our snowflake sponsors: O'Connor Studios and RSM US LLP.
In addition, much appreciation to Sartell Electric for lighting; Bertucci's in Reading for the pizza and dinner fare; the Woburn Showcase Cinema and Reading IMAX for donating popcorn; the Reading Rotary Club for donating candy and cotton candy, and staffing the food booth; Professors Market for the delicious desserts; Reading Stop & Shop for donating cookie frosting; Jackie and Mario Antimone for donating paper goods; Lauren Bennett for our festive posters and logos; Reading Cooperative Bank for the water; Reading Facilities Department, Parker Middle School  and the Custodial crew for the space, electrical technology and support; Daniel Tompkins for making the risers; Kenzie Neary for the photography; Alice Grimes and Lu Yao Friedmann for help with preparation and organizing our high school volunteers;  all our wonderful volunteers–students and adults alike; and of course, our beloved Silent Auction & Tree donors (see a complete listing at the end of this post).
This year we focused on local entertainment, and had a fabulous array of adult and youth musicians, singers and story-tellers. A heartfelt thanks to our adult performers: Reading Community Concert Band, the Colonial Chorus Players, Voices of Hope choral group, and singer Taylor Hilliard; and for the wonderful performances from our inspiring youth: CBTWEEN, The Means of Production, RMHS Select Chorus, RMHS Jazz Band, Coolidge Bell Choir, and Violins by Vivienne Langlois and Graham Hardin. Last but not least, thank you to Creative Arts for the popular card-making activity, and leading the sing-a-long; as well as to our favorite storyteller, Eileen Litterio.
We could not have done it without you and all the support from this community!
Winning Trees:
Most Spectacular & Favorite Tree
Killam 5th Grade Artists: "Chihuly Inspired Christmas"

Most Unusual Tree
Dumas Family: "Holiday Ladder Garden"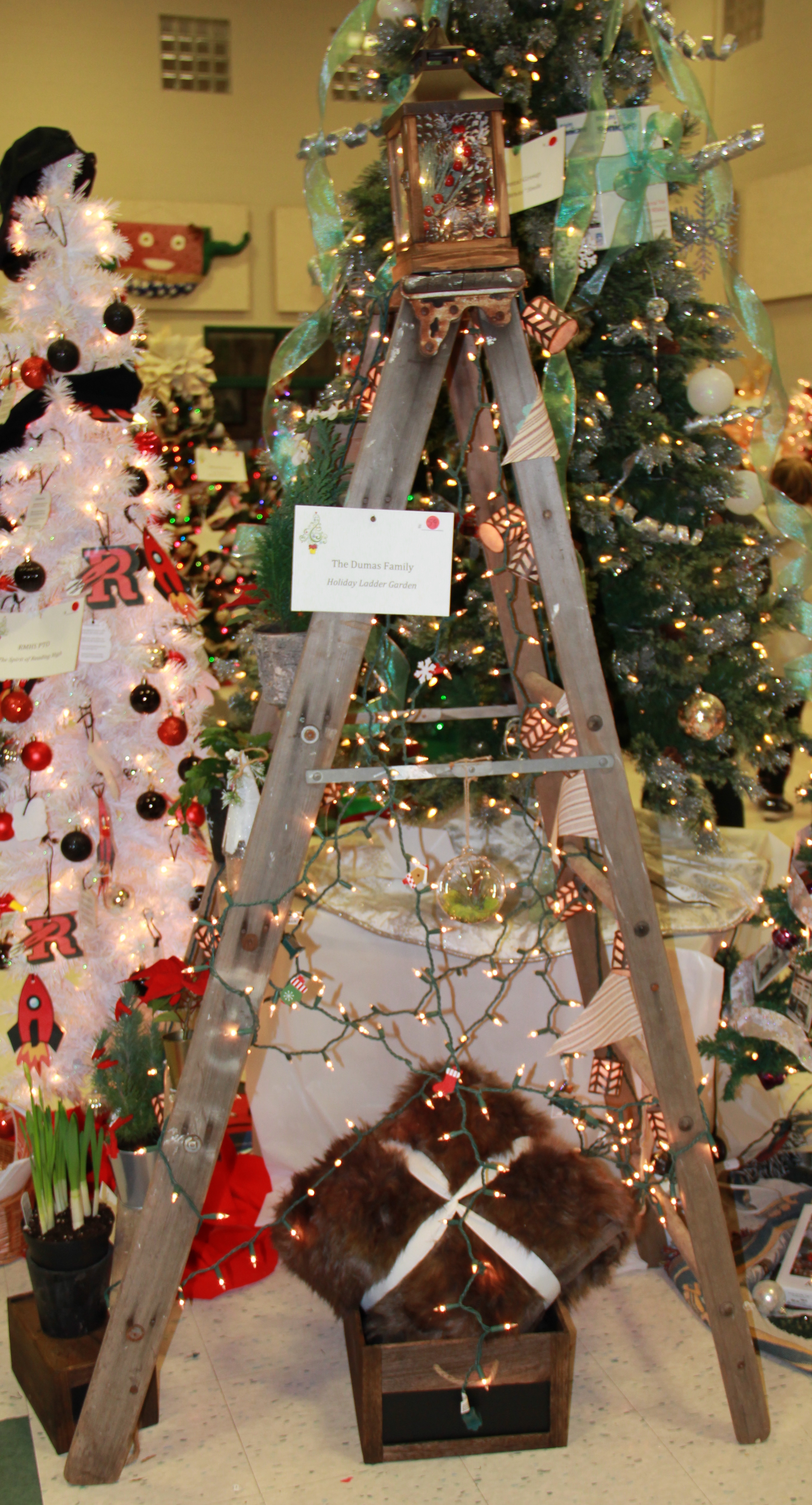 Most Creative
Peirce Family: "Think Tiffany"

Best Youth Sport Tree
06 North Suburban Wings: "Happy 'Hockey' Days"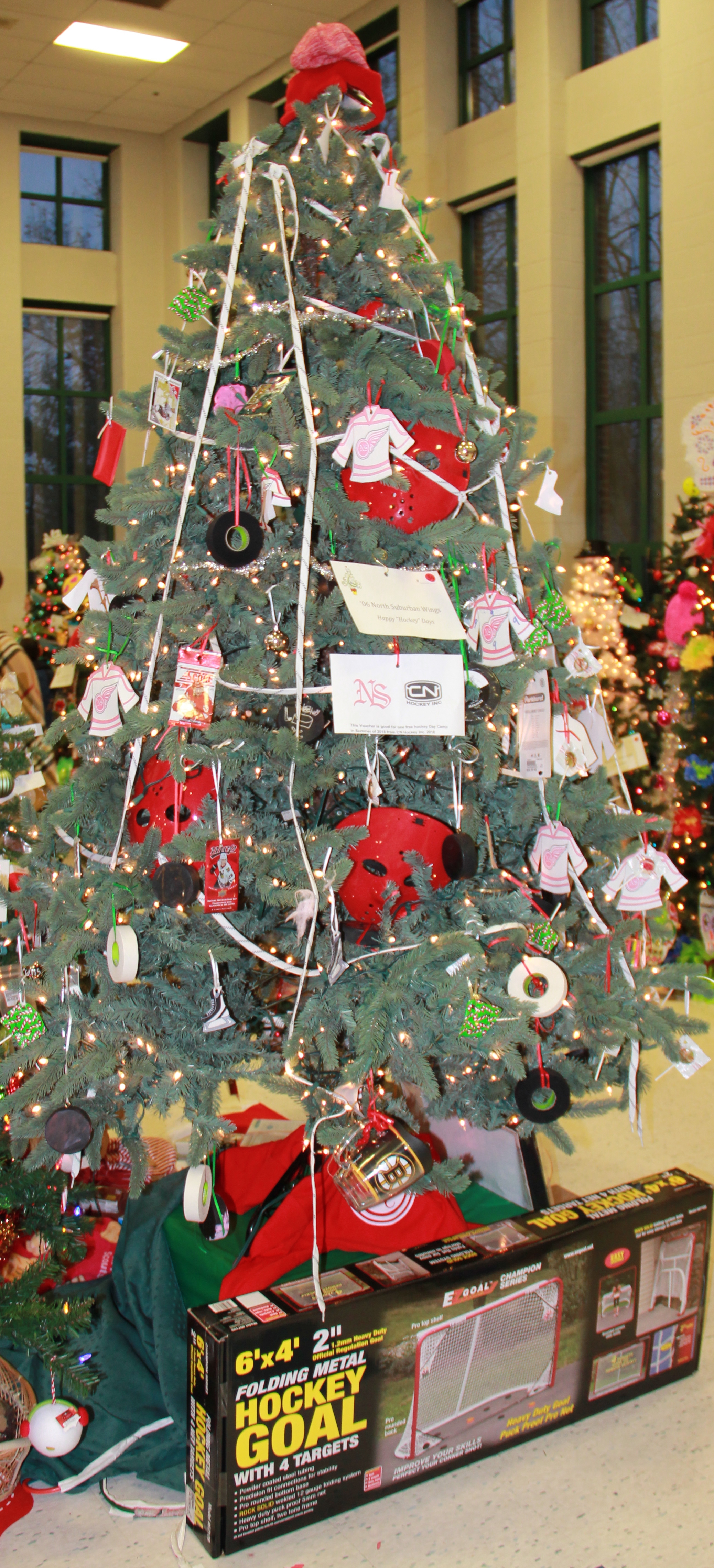 Best Tree Topper
Killam Elementary School: "A Coco Christmas"

Best Under Tree Display
Spataro Family: "Christmas Joy"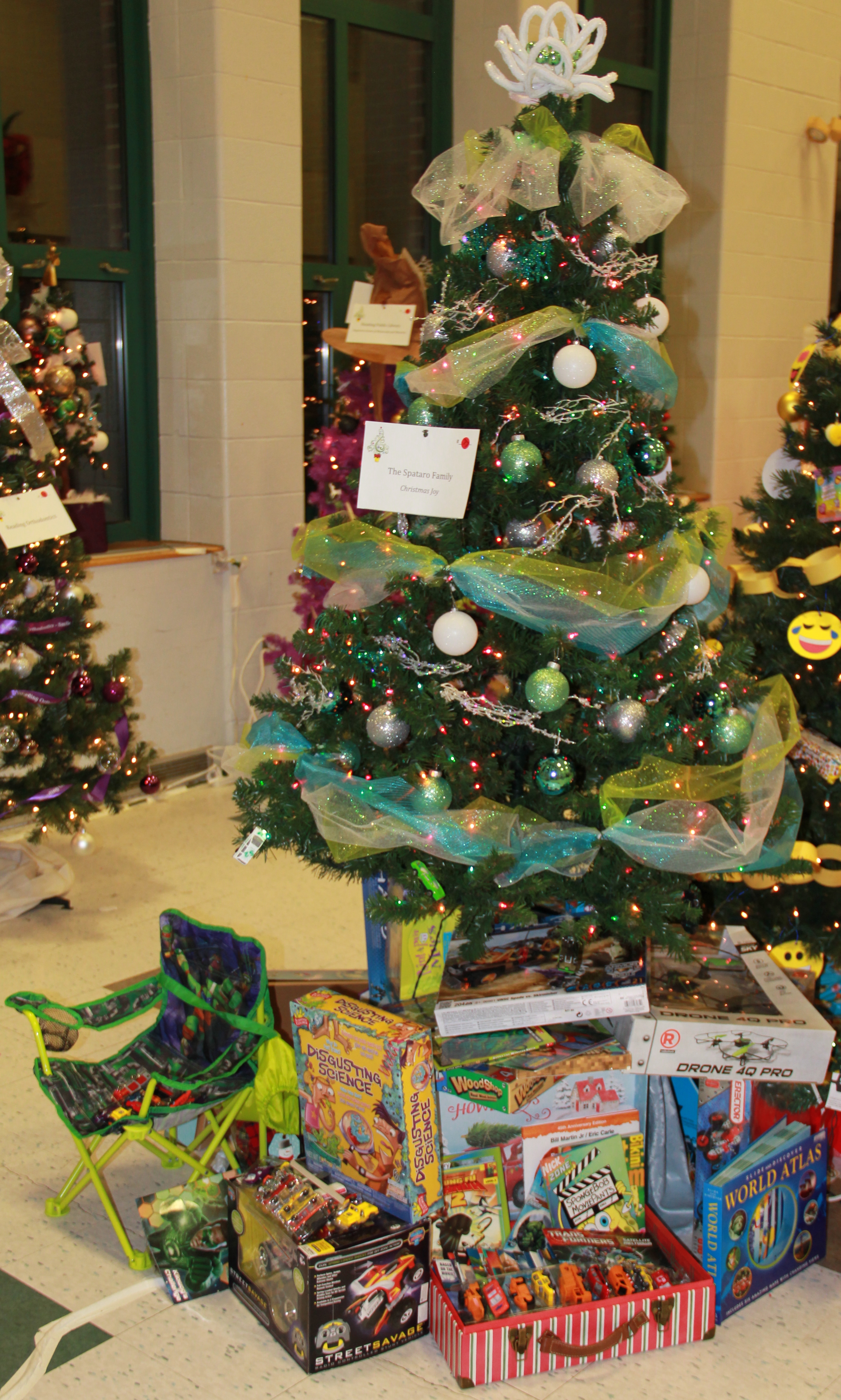 Highlights: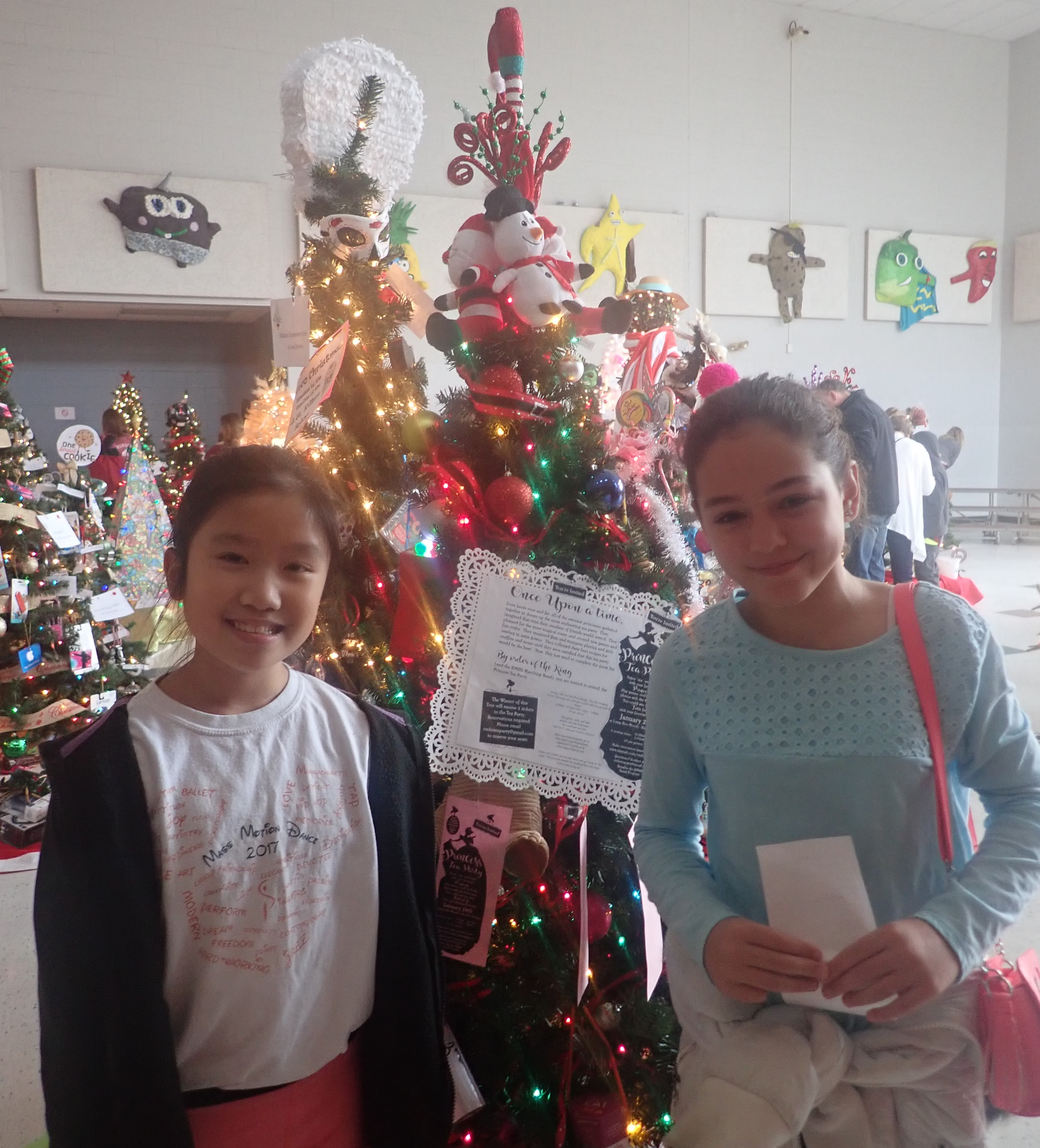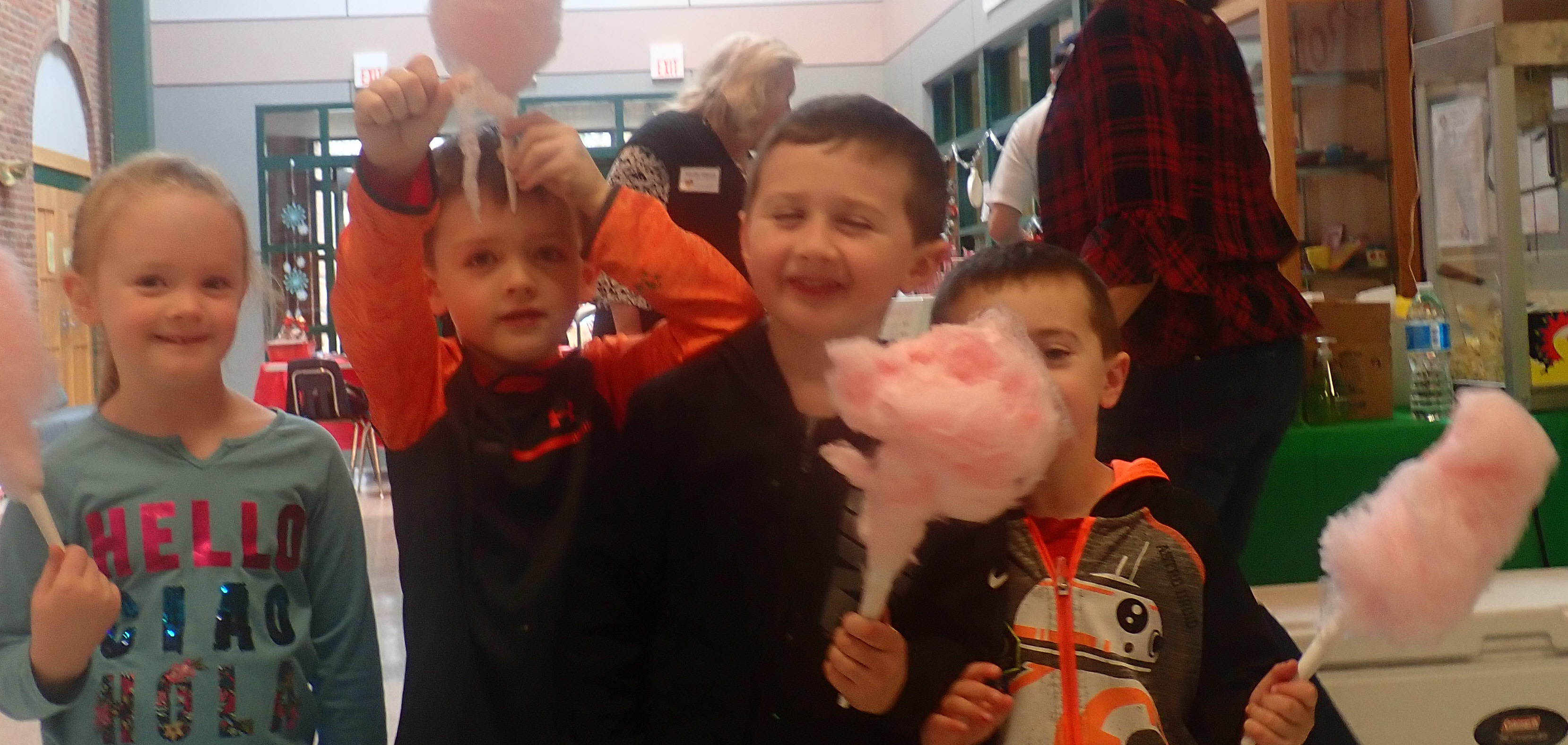 Tree Donors:
06 North Suburban Wings
Alive & Well
Barile Family Funeral Home
Barrows
Bertucci's of Reading
Birch Meadow Elementary School
Bonazoli Family
Bova Family
Connect the Tots
Coolidge Middle School
Coolidge Middle School Music
Creative Arts
Dr. Vouras and Team
Dumas Family
Dumas Family
Elena & Wally Nichols
Elite Freestyle Karate of Reading
Friends of Reading Recreation
Girl Scout Troop 75305
Gold's Gym
Gould Family
Heslin Family
Hilliard Family
J.W. Killam 5th Grade Artists
Joshua Eaton Student Council
Kaylash
Kelley Family
Killam PTO
Lee Kimball/DKJ Foundation
Mission of Deeds
Mrs. Cristi's Homeroom
Nichols/Wall/Wolter Family
O'Neill Family
O'Shea & Cappuccio Families
Parker 8th Grade Kindness ABC
Parker Music Department
Parker PTO
PDA Dental Group
Peirce Family
Pine Ridge Neighborhood
Reading 375
Reading Cooperative Bank
Reading Education Foundation
Reading Food Service
Reading Orthodontics
Reading Public Library
Reading Robotics
Reading School Committee & Central Office
Reading Youth Hockey
Reading/N. Reading Chamber of Commerce
RISE PTN
RMHS Art Club/Sculpture Classes
RMHS Chroral Department
RMHS Drama Club
RMHS Interact Club
RMHS Marching Band & Color Guard
RMHS PTO
RMHS TV Production Class
Rocket Independent Video Club
Rogers Family
Rzepka Family
Samantha's Harvest-RMHS Club
Sartell Electric
Saturday Night Lights
SEPAC
Social Good
Spataro Family
Strive Fitness-Wilmington
Tin Bucket
Tread, LLC
True North Realty
Whitelam Books
Wolter Family
Women's League of Reading
Wood End PTO
Wood End Staff
Yatsuhashi Family
Silent Auction Donors:
Academy of Traditional Karate
Alan Gilburg
Alpha Omega Music Studios
Baxter Family
Blithewold Mansion & Gardens
Bobbie Botticelli
Bob & Laurie Cavagnaro
Bunratty's
Chocolate Truffle
Chris Wetmore
Cindy Canavan
Dieselman family
DiCara's
Douglass, Edgerley & Bessom Funeral Home
Erin Calvo-Bacci
Foley Family
Grimes Family
Hitching Post
Kelley Family
Kings & Reading 375 Committee
Lovvoll Family
Laschi's
Mahoney's
Pamplemousse
RCTV
Reading Gymnastics
Scola Family